What Are Autolite HT Plugs?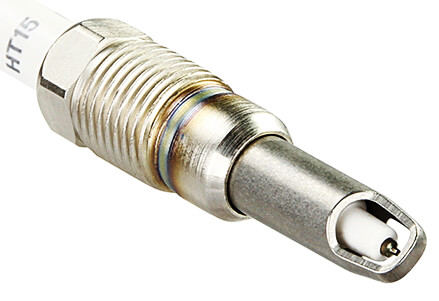 Autolite's HT or "High-Thread" design offers more power by placing the threads above the cylinder head seating for a more compressive seal and providing more space to optimize the engine design. 
The HT plug incorporates a one-piece ground shield strap for improved heat transfer and a fine wire center electrode for more focused ignition power. Autolite's HT design also offers more durability by using an improved resistor for longer service life and a nickel-plated shell for improved corrosion protection.
The High-Thread design has no areas of concentrated or restricted heat transfer. It provides for a more stable operating temperature, which is less likely to result in pre-ignition during non-normal combustion events, such as detonation.